The head office of one of WA's biggest car dealerships claimed the hotly contested George Temple Poole Award this year at Australian Institute of Architects' WA Architecture Awards. The building also won Roxby Architects the Ross Chisholm and Gil Nicol Award For Commercial Architecture in the Commercial Architecture Category.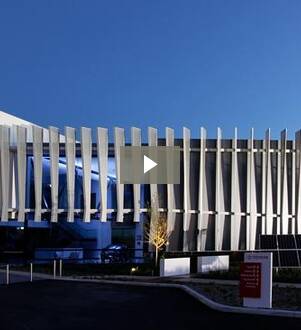 Toyota WA Green Building Posterboard Video
The 5-star Green Star building has many sustainability features including on-site blackwater treatment and renewable energy generation, but our favourite feature is the giant video wall in the building foyer showing a custom designed Greensense Posterboard ESD display. The ESD display provides live feedback on building performance in a way that carefully integrates Toyota brand and messaging. We've provided a short video showing some of the Posterboard slides, above, but to get the full effect you should take the time to visit this amazing award-winning building.
You can read more about Engaging building users on our web site.